Flash Games
The following are some flash games that I've found and occasionally play. I do not claim ownership to any of these games, and if you are the owner and would like one of these games taken down, I will comply.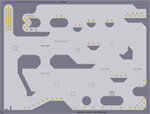 N Game - Jump and bounce off walls to avoid evil homicidal robots.

Use left and right arrow keys to move, and shift to jump.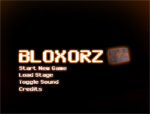 Bloxorz - Insert a Square Peg in a Square Hole.

Use arrow keys to roll the block around.